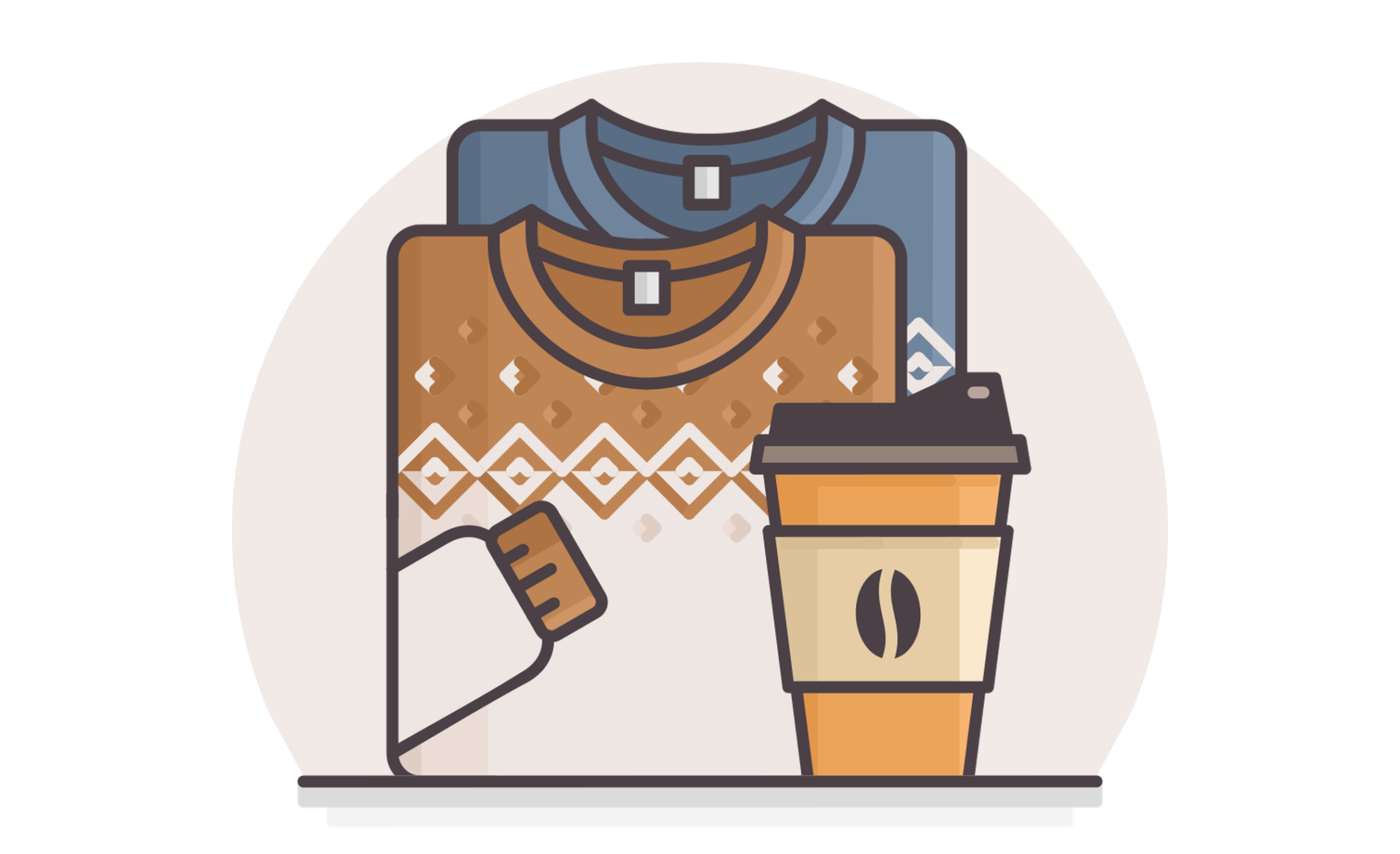 Chilly fall nights are a perfect excuse for a cozy night in
The days are getting shorter. The sun's going down before you even leave work and you have to pull your collar tight to keep out the brisk air on your commute home. You might feel a pang of nostalgia for those warm summer nights from last month, but you quickly forget it when you realize you now you have the perfect excuse to say no to any plans and retreat to your comfy couch, your warm blanket, and your hot cup of tea. It's not quite winter, where you can go into full on hibernation mode, but that's what makes it even better – the colorful leaves are still resisting a full retreat from their branches and Halloween and Thanksgiving are still yet to come. But for tonight, you're perfectly justified to fire up Netflix, or curl up with a good book, and spend a cozy fall evening indoors.

Fall vibes
The first requirement is the feeling of fall – leafy scenes, cool air, some pumpkins, maybe even light rain. You can't have one of these on a hot day

Hot drinks
No cozy night in is complete without something warm in your favorite mug, preferably with a seasonal flavor like cinnamon or pumpkin spice

Warm settings
Whether it's a candle, some soft lights, or even a literal fire, there's always something that adds warmth to a night in

Cozy corners
It might be your couch, your bed, or a window ledge by the heater, but there's always a certain spot that is perfect for cuddling up on a cool night
Chunky layers and blankets
A chunky sweater and your favorite blanket are the perfect way to keep out the drafty fall air

Sip your favorite hot drink
Apple cider, mulled wine, pumpkin spice lattes, hot chocolate. With so many choices you have no excuse not to try one. Heat up whichever is your favorite and let the warmth push away the cold air outside.
Get lost in a book
When you have a warm drink in hand and you're wrapped in a blanket getting lost in faraway place, you'll never regret staying in.
Throw on some Netflix
You never need an excuse to do this, of course, but a chilly fall evening with no plans is arguably one of the better times to justify the hours spent in front of the TV!
Snuggle up
Hop onto your favorite couch or other cozy corner and wrap a thick blanket around you. Bonus points if it's raining outside and you can listen to it against the windows.

Browse these blogs
Both autumnfallyear and Harvest Moon have Tumblr feeds that'll have you scrolling for days, maybe even on one of your cozy nights in!

Try a fall flavor
Indulge in at least one pumpkin-flavored item to get a "taste" for the season. For our adult readers, why not try out a seasonal cocktail – see the Country Living recipe list for inspiration.
Comment? Contribution?
If you liked what you read and want to let the author know, if you think there's something we could add or change, or if you have an idea for a new page that isn't created yet, get in contact today! We'd love to hear from you.
Fall (Autumn)
The first requirement of a cozy fall night in…is for it to be fall! Explore more about the season
Halloween
Get your fill of staying in on the other fall nights. Dress up and get some candy on Halloween