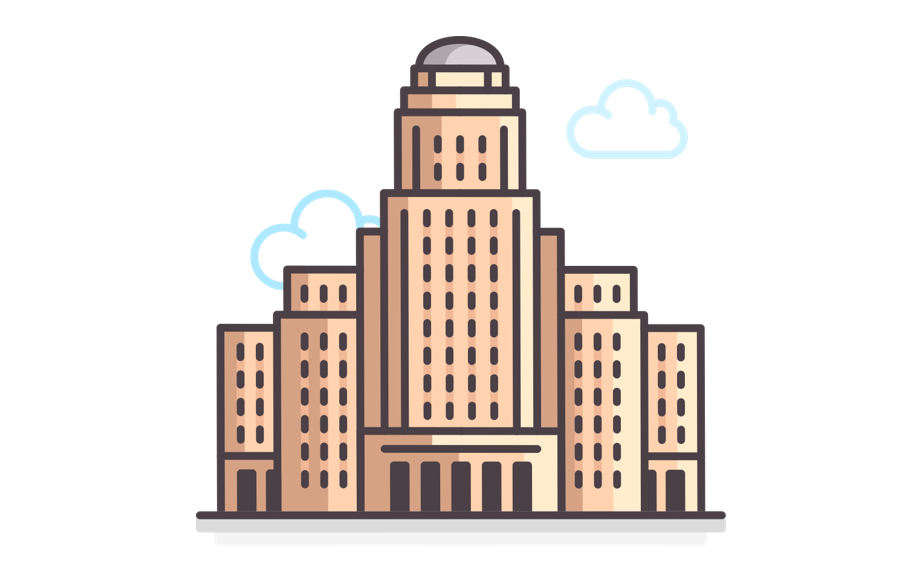 Thoroughly modern, but with some flair and subtle historicism
Art Deco architecture preserves a retro-futuristic, metropolis-sized feel in its buildings, a wonderful time capsule of a flashier age. Standing beneath their gold accents, geometric flourishes, and monolithic forms, you get a sense of the progress and might that the builders would have guessed was modern and forward-looking at the time. All you need are some stylized spotlights lighting up the blocky behemoth in front of you, and maybe a little Jazz music, and you may as well be in your own version of a retro travel poster for 1920s-era New York City or Chicago.
The French introduced the world to this progressive aesthetic at the Exposition Internationale des Arts Décoratifs et Industriels Modernes in 1925, where it got its (thankfully shorter) name. The flashy style was unabashedly "modern", establishing one core tenet of what that term meant in architectural spheres by moving away from the heavy ornament of styles like Beaux-Arts that came before it. It also employed newer, opulent materials along with bold colors, a combination that gave buildings an air of luxury and exclusivity which appropriately captured the Gatsby-esque spirit of the Roaring Twenties and gave the WWI-weary populace just what it needed.
Later "modern" styles would build on the precedent that Art Deco created, with Streamline Moderne, the International Style, and Brutalism all minimalizing building forms further and more deliberately. Importantly, though, Art Deco architecture still left room for some decorative flourishes, and it even allowed references to the designs of Aztec, Persian and Greek civilizations in its stylized details, which its successors would completely forgo. Perhaps because it struck this balance, Art Deco would go on to become one of the most iconic and enduring styles in history.

Chiseled angular shapes
Angular building features that look like they were cut out of stone with chisels are telltale signs of an Art Deco building

Blocky, stylized ornamentation
Sculptures, reliefs, and other elements of ornamentation are usually blocky and stylized, echoing the overall geometric nature of the style

Stepped rectangles
Stepped rectangles of all shapes and sizes are used to create the building's form, both in delicate details and as whole chunks of floors

Monolithic forms
Buildings appear as if hewn from a single block, with stepped levels (and setbacks for taller skyscrapers) that create often imposing forms

Geometric designs
Geometric shapes like triangles, circles, diamonds and chevrons are used to create both large bold patterns as well as smaller flourishes of ornamentation

Golds and bolds
In keeping with the theme of modernity, golds, chromes and other bold colors like reds and greens are used liberally to emphasize progress

Emphasized verticality
Windows that are taller than they are wide, arranged in continuous vertical bands, combine with uninterrupted panels of stone to draw the eye skyward

Ancient influences
Though very much modern, Art Deco still borrows from designs of erstwhile civilizations like Egyptian, Aztec, and Greek for building details

Strong lines and linear details
Aside from more prominent angular features, intricate details can also be added, with straight lines used heavily to create mathematical patterns

Visit New York City
Stand in the shadow of the Chrysler Building, Empire State Building, and Rockefeller Center. With a lineup like that, there's no other experience that comes close.

Read this Top 10 List
Check out this list for one of the better rundowns of the world's finest Art Deco buildings, courtesy of High Snobiety.

Watch "Metropolis" (1947)
Story aside, this film features skylines influenced by Art Deco architecture which capture the might and majesty that a metropolis would command if dominated by this architectural style, albeit with a dystopian flavor.
Buy a retro Art Deco poster
Graphic designers over the years have done a wonderful job of capturing the boxy Art Deco splendor of cityscapes, particularly New York and Chicago, but really any major city. Google "Art Deco City Posters" and a dozen sellers can help you get one for your wall.
Comment? Contribution?
If you liked what you read and want to let the author know, if you think there's something we could add or change, or if you have an idea for a new page that isn't created yet, get in contact today! We'd love to hear from you.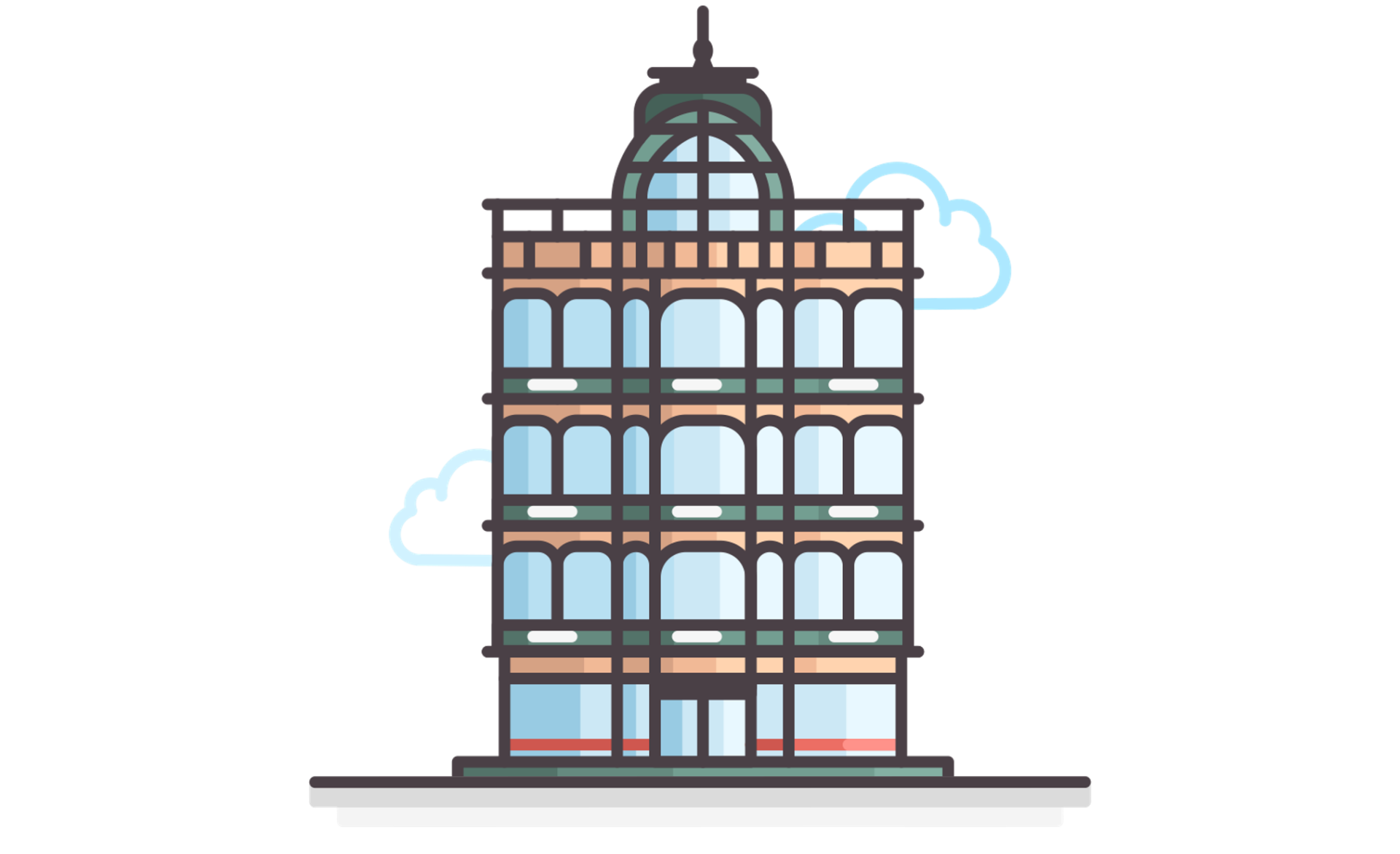 Art Nouveau
The first of the modernist styles, which did the work upfront so that Art Deco could flourish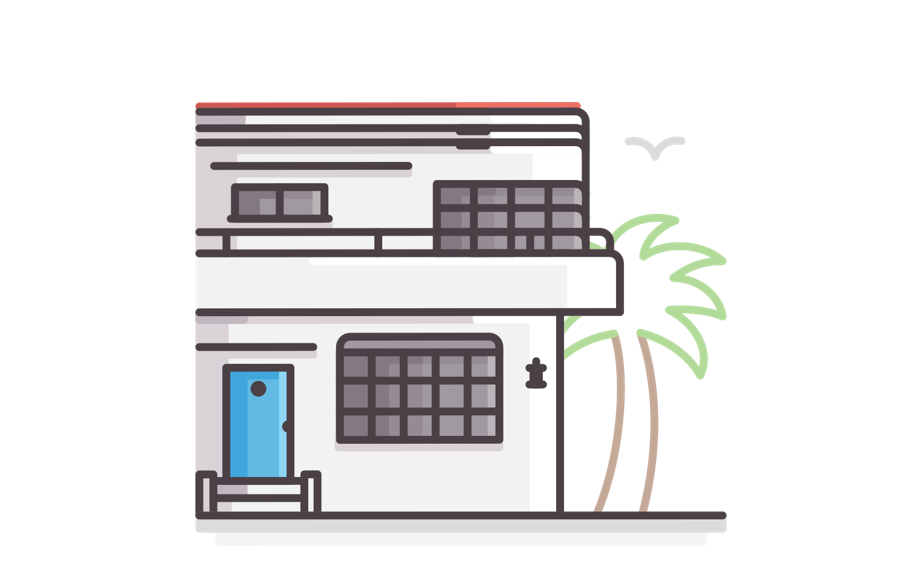 Streamline Moderne
The style that took Art Deco designs and stripped them of all ornament and historicism